One day my mum, sat down reading the newspaper, which announced "Grand Sale only at your own Hypermart on July 7th!! Hurry now!". She was struck dumb. You know how all our mothers are.
She screamed, calling for me keenly. I came running, wondering what on the Earth had happened. She said, "Sweety, there's a flat fifty sale at the Hypermart today. Let's go." I made a face, not willing to go. You just know how it feels when mum pulls you for shopping and then bargaining and stuff. Without letting me decide, she pulled her bag and said, "Let's make a move." You know how all our mothers are.
Sharp at 9 am the mart opened, people ran in as though items there were free of cost, including my mum. I was pushed and pulled amidst the crowd, unable to figure out my way, in dire straits. My mum ran passed happily, without knowing my whereabouts.
The first floor of the mart dazzled with different colours, all decorated for the sale. It glared in my eyes. The seafood section had a large variety of fishes, molluscs, crustaceans and echinoderms, filling the air with that odour. The fruits and vegetables all smelled fresh, all farm picked, organic. The flowers were decorated in bunches, daily handpicked.
My mum ordered, "I am going to the seafood section to pick some fishes and other things on that end, you go to the fruit section to pick some pears and pomegranates."
I went there to get my hands on those fruits, but the rush wouldn't allow me to. The ladies just pushed me aside, I fell down, I crawled out saving myself from the stampede. I decided not to make a second attempt, and stood there staring. They picked all of it and I stood there empty handed, making up myself for mum's curses.
I looked for my mum on the other end, who pushed aside around fifty hefty ladies, made her way through as though it was an easy piece of cake and picked the fishes quickly. I stood, jaw dropped looking at her agility. I was astounded. That day I realized, mothers can do anything , when there's a matter of sale. You know how all our mothers are.
Unable to get the knack, I sat near the billing section with my head resting on my hands, exceedingly wearied. My mum came there with thousands of items in the basket. She got them billed and walked towards me with handful of bags. She handed all of them to me and said, "You are good for nothing, at least carry these home." With a shrunk face I walked home.
You know how all our mothers are. 😂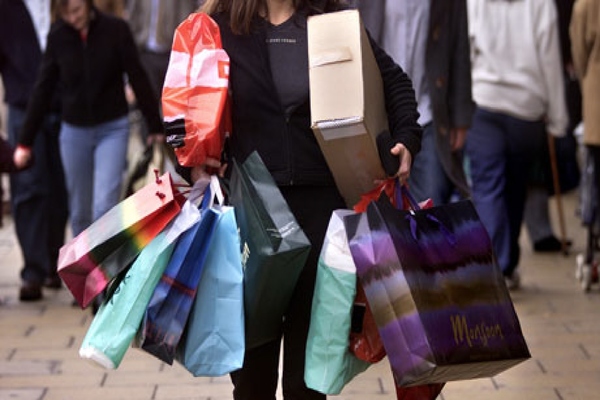 ---
Note:
I know I could have done better with the prompt but having a disturbed state of mind from past few days, this is what I could come up with. 😞
---
In response to:
Penscape #1: Activity on writing about the picture given.
Thank you!!